$15,000 community benefit fund
6 permanent full-time staff who all live in the surrounding community
Ongoing opportunities for local businesses to support and work on the project through operations
Agrisolar partnerships with local landowners
In June 2020, Aurecon undertook an economic impact assessment of the expected economic benefits the project would deliver for Victoria and, in particular, the region of Hume.
IMPACT ON VICTORIA'S ECONOMY WHILE IT WAS BEING BUILT
IMPACT ON VICTORIA'S ECONOMY NOW IT'S OPERATING
Numurkah Solar Farm has been a terrific opportunity for the local community. It also prepares people & business for future projects that come along in the region – they know what to expect.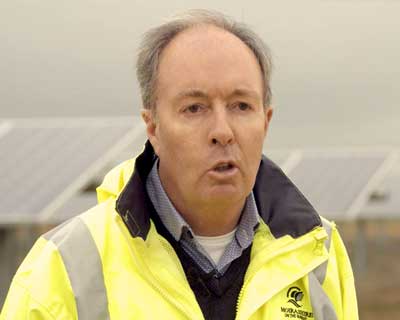 The Community Benefit Sharing Program provides significant, meaningful benefits to communities around the Numurkah Solar Farm.
Numurkah Solar Farm has a $15,000 annual Community Benefit Fund. It provides grants to local community groups.
This video shows how another Neoen project, Bulgana Green Power Hub in Victoria, funds community projects.
Check that you meet one of the 

Community Growth Focus Areas (see below)
the 2023 Community Grants Program is open to applications from  Tuesday, 1 August 2023 to Friday, 

15 September 2023

. Unfortunately, we cannot accept late applications.

Applications are completed online, and manged by the Community Enterprise Foundation. CLICK HERE TO APPLY!
The Community Benefit Fund Committee will assess your application and tell you what they decide.
When your grant project is complete, you must give us a report. The report needs to include project highlights, photos and/or media, and a grant acquittal which details how you spent the funds.
COMMUNITY GROWTH FOCUS AREAS
PREVIOUS GRANT RECIPIENTS
Wunghnu District Voice: BBQ trailer for community events
Numurkah Historical Society: Signage and display layout for outdoor display areas
Moira Minature Rail: Finish equipping the machineshop / workshop at Wunghnu
Numurkah Uniting Church: Installation of solar panels
Wunghnu Bowls Club: Repair of the player and spectator shelter
Rotary club of Numurkah: Installation of picnic and seating areas at the Numurkah outdoor pool
Baulkhmaugh Scout Group: Purchase of new kayaks
Moira Miniature Rail: Installation of a passenger shelter at the miniature train station