The 128 MW Numurkah Solar Farm is one of the largest solar farms in Victoria and a key part of Victoria's clean affordable energy transition.
The energy produced is exported directly into the grid with a portion being using to power the Laverton Steelworks as well as providing renewable energy to offset the Melbourne tram network as part of the Victoria government's Solar Trams Initiative.
The solar farm provides many benefits to the surrounding community including: a $15,000 annual Community Benefit Fund, employment for 6 local workers and opportunities for local businesses.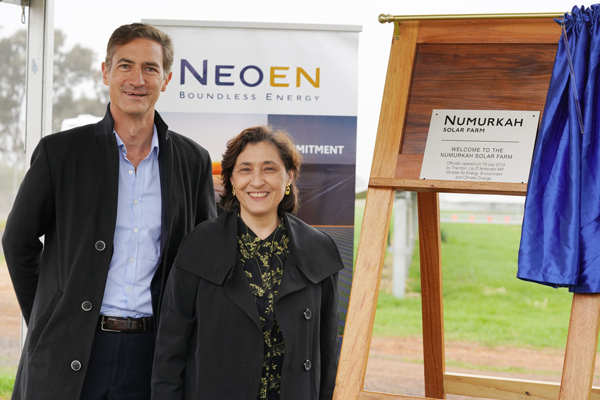 HISTORY
Initial development of our solar farm began in 2016.
The location for the solar farm was chosen based on the plentiful sunlight and the close proximity to local transmission lines.
Construction began in October 2018 and was completed 9 months later in July 2019 at a cost of $198 million.
The solar farm was officially opened on 13 July 2019 by The Hon. Lily D'Ambrosio, Victorian Minister for Energy, Environment and Climate Change
This is Victoria's largest solar farm – we're proud to have supported a project that has delivered hundreds of jobs in regional Victoria.
Environment and Climate Change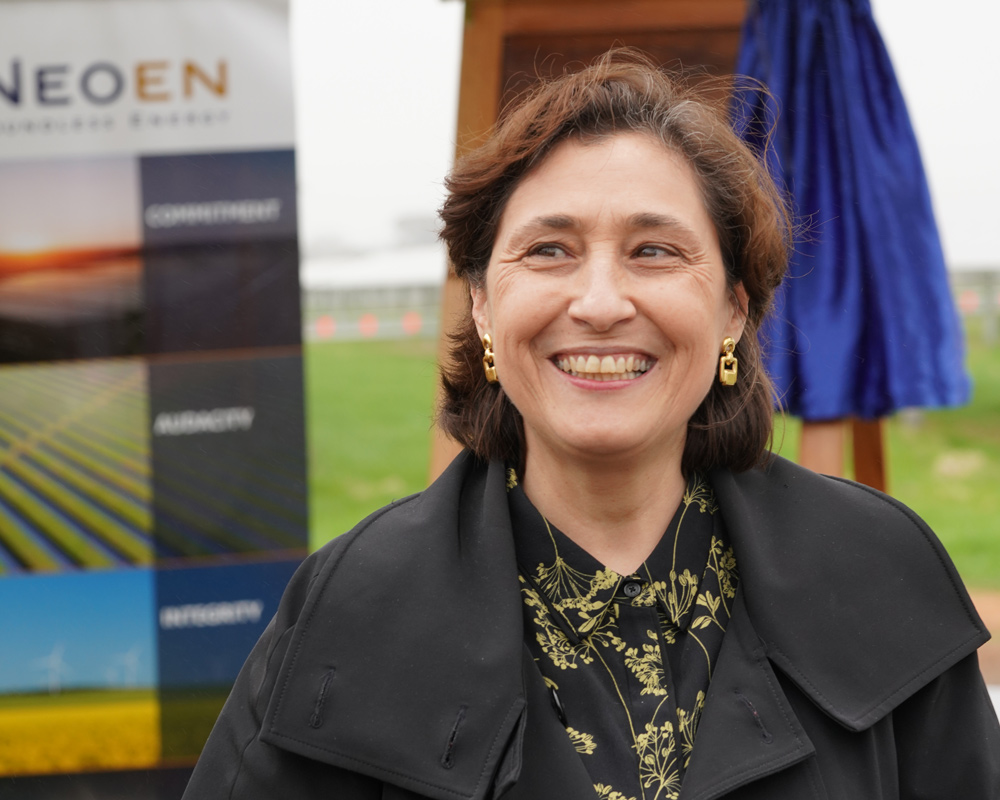 OUR PARTNERS
We are proud to partner with Downer who designed, built and now maintain the solar farm.
"The Numurkah solar farm will provide significant environmental and economic benefits to the community, and we're proud to have partnered with Neoen to deliver this project"
Pat Burke
Executive General Manager, Asset Services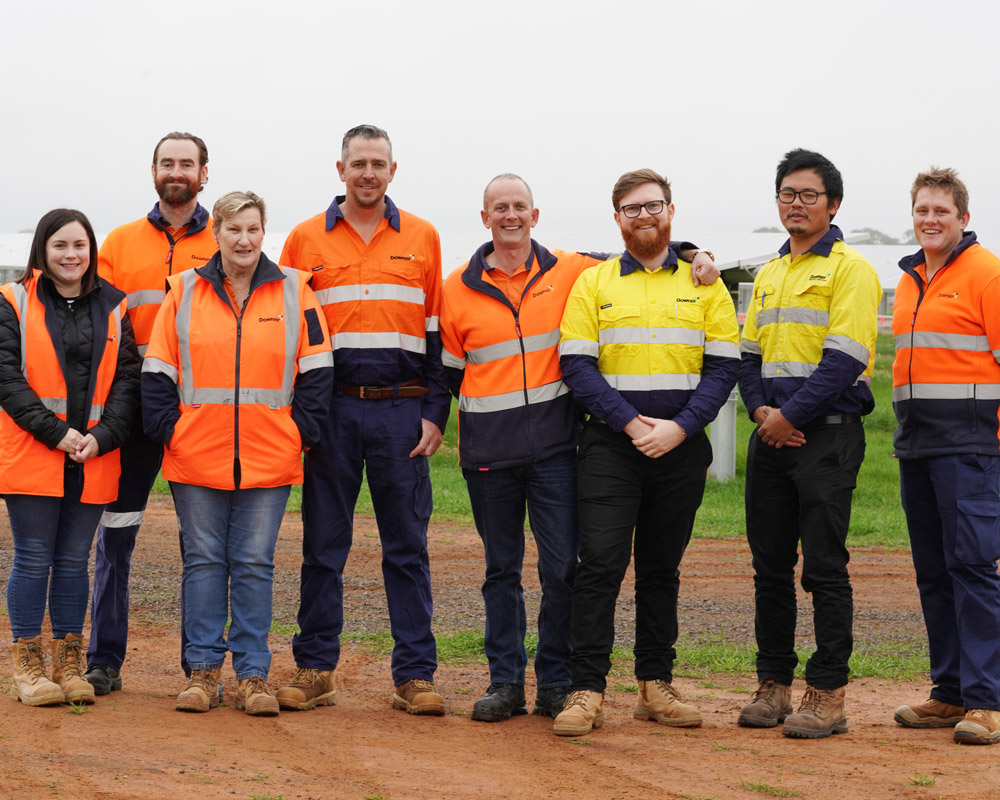 POWERING AUSTRALIA
25 years of affordable clean power